How do your equipment packages work?
We have built a range of equipment packages for convenience when ordering online. Most of our packages are configurable, allowing you to choose the right weights and product type for your needs.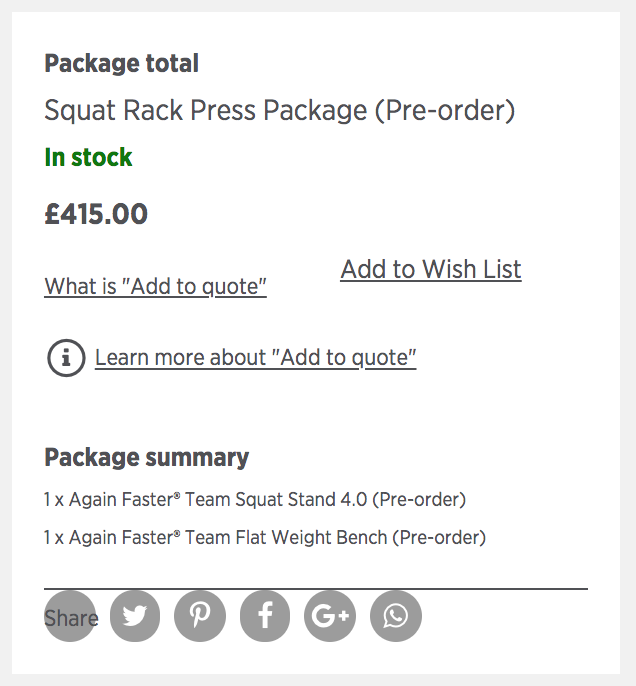 When building a package, click on the 'Build Your Package' and make the selection for your needs. When ordering on a desktop, you will see a box on the right hand side and with a product list and price, this will update based on your selection (pictured). This box will appear at the bottom of the page on mobile.
Using the 'add to basket' button will add the standard set up to your basket but will not include any out of stock items.
Please note that when an item is out of stock, the price of this product will not be included as it is not available to order.
If you are looking for a package not listed, we would suggest that you play around with the shopping basket to get the right set up for your needs.
If you are planning on fitting out a gym or large training space, then contact us via email at service@againfaster.eu or visit our gym design page for advice and support on choosing the right equipment for your needs.